Just a quick reminder! #SCCSD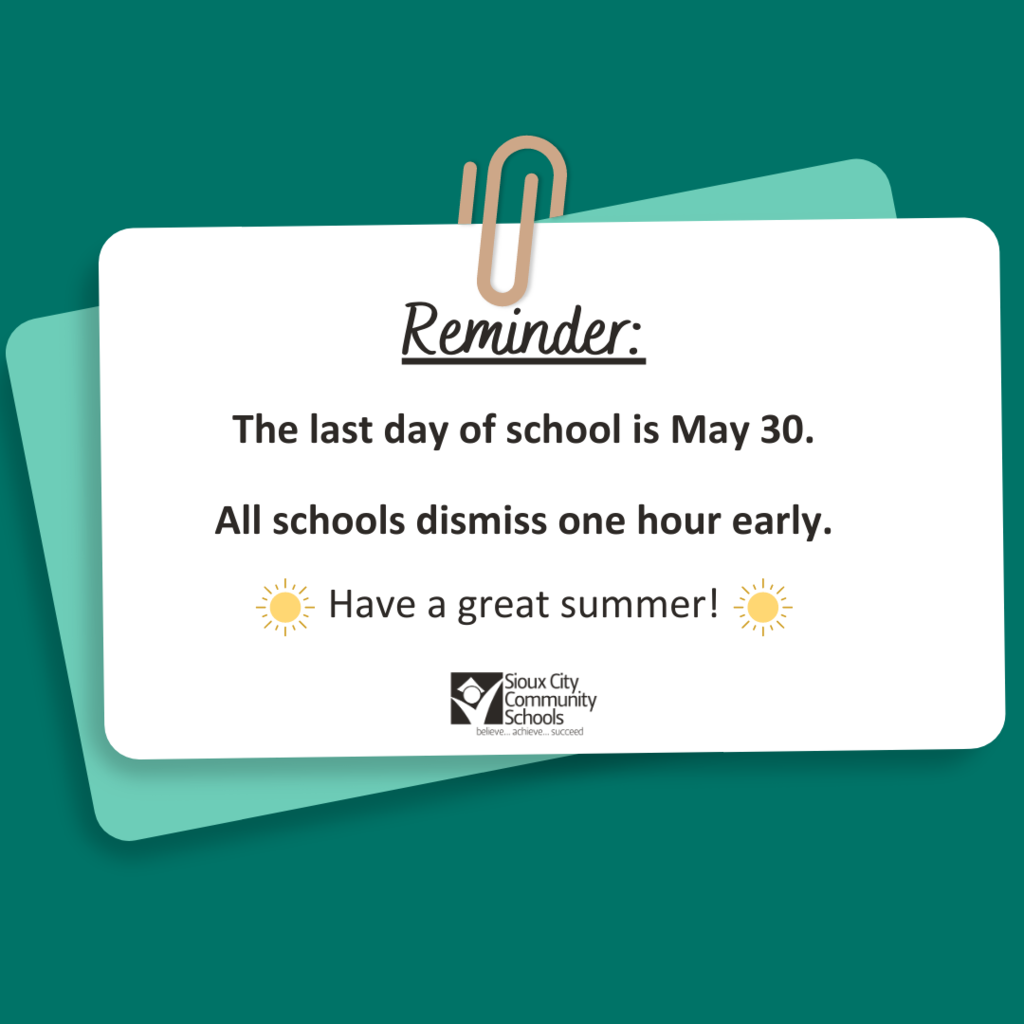 We are offering summer school to our current 6th, 7th, and 8th grade students. Summer School will be June 1-28 from 8:00 - 12:00. There will be buses that will pick up students and bring them home at major stops for EMS students. Parents if you would like your child to go to summer school or need information about where the buses stop and pick up students, please call the office at 712-274-4030. Students that are not passing classes will be getting an invitation for summer school in the next few weeks. Students continue to work in class and outside of class to get your grades to passing if they are not.

Next week is Teacher Appreciation Week. Let's have a little fun with students, teachers, and staff to celebrate! 5/1-5/5 Theme Days for the week: MONDAY- LET'S CELEBRATE TEACHERS- Dress for your favorite holiday (Christmas, Easter, 4th of July, St. Pat's Day, Halloween) TUESDAY: YOU'RE FUTURE IS BRIGHT BECAUSE OF OUR STAFF- Wear bright colors! WEDNESDAY: YOU'RE GOING PLACES BECAUSE OF OUR AWESOME STAFF - favorite College day or dress for your favorite sport day THURSDAY- "LUKE...I AM YOUR TEACHER" - May the 4th be with you- Star Wars gear OR black FRIDAY- WE ADMIRE OUR STAFF - Dress like a principal, teacher or staff day OR wear orange and black.

Student of the Month: Every day we are looking for students who exhibit strong character and learning habits in the classroom. Each month we will select two students from each team of each grade (six per grade) who demonstrate these traits. We are looking for students who are reliable, hardworking, kind and respectful to staff and students. This month we would like to acknowledge the following students: 6th grade white – Brian Chosa and Claire Petersen 6th grade orange – Morgan Kelly and Benjamin Church 6th grade black – William Gallegos Lozano and Zoe Earley 6th grade – Ruiber Lopez Escobar 7th grade white – Reece Barker and Kayla Benz 7th grade orange – Jair Garcia and Giselle Ortiz-Trujillo 7th grade black – Aiden McKnight and Chloe Case 8th grade white – Hayden Koson and Alexis Romero 8th grade orange – Nate Peterson and Aubrey Sohn 8th grade black – Trustin Do and Shantel Kelly 8th grade – Tatton Jager These students are leaders in the classroom and exemplify what East Middle School stands for! Congrats!!!!! 🤩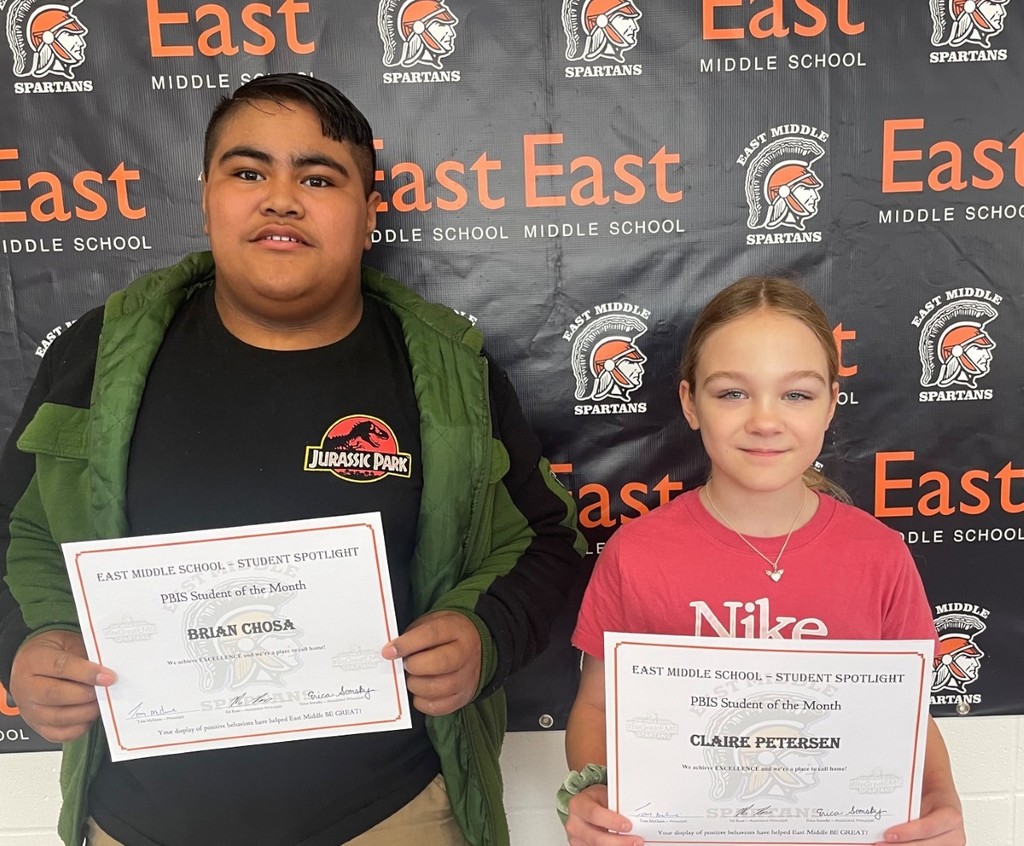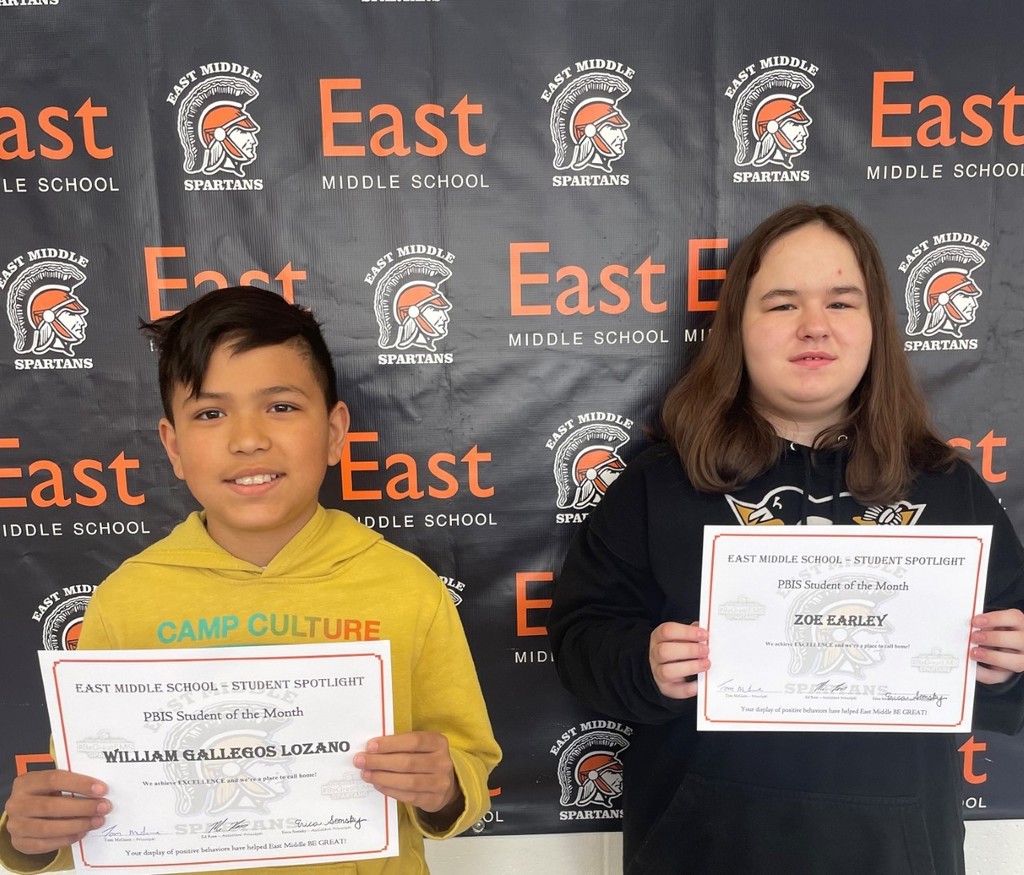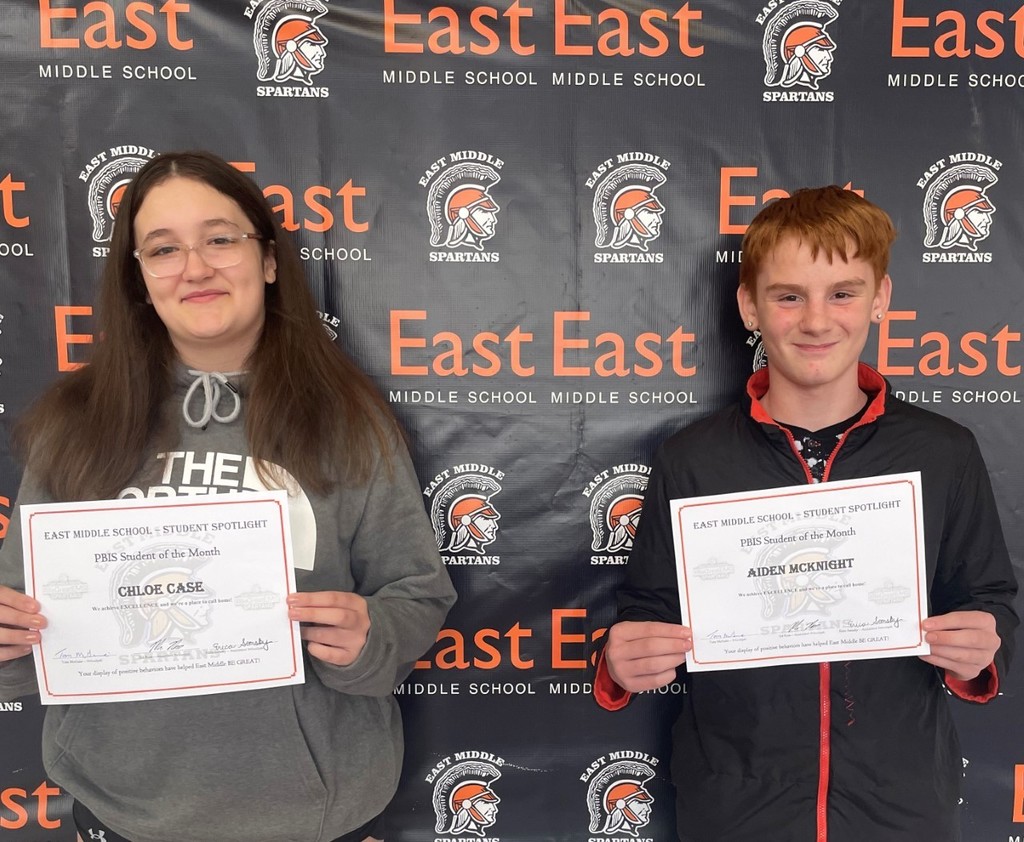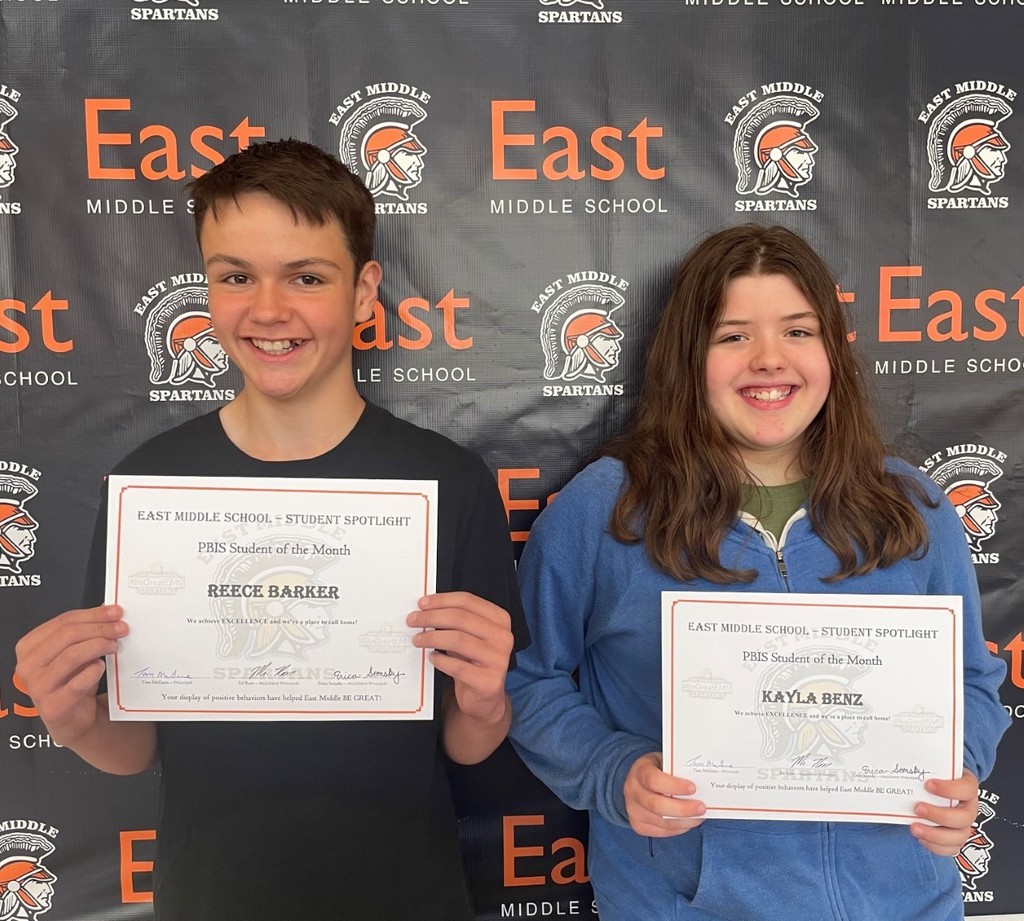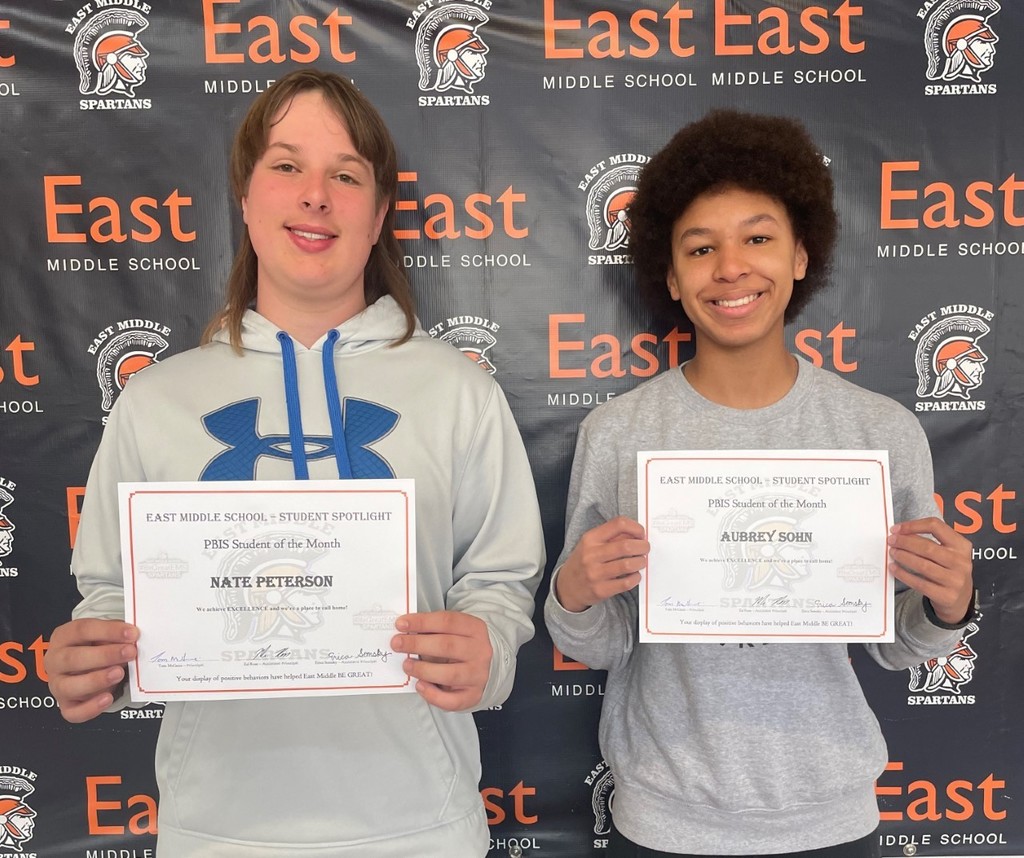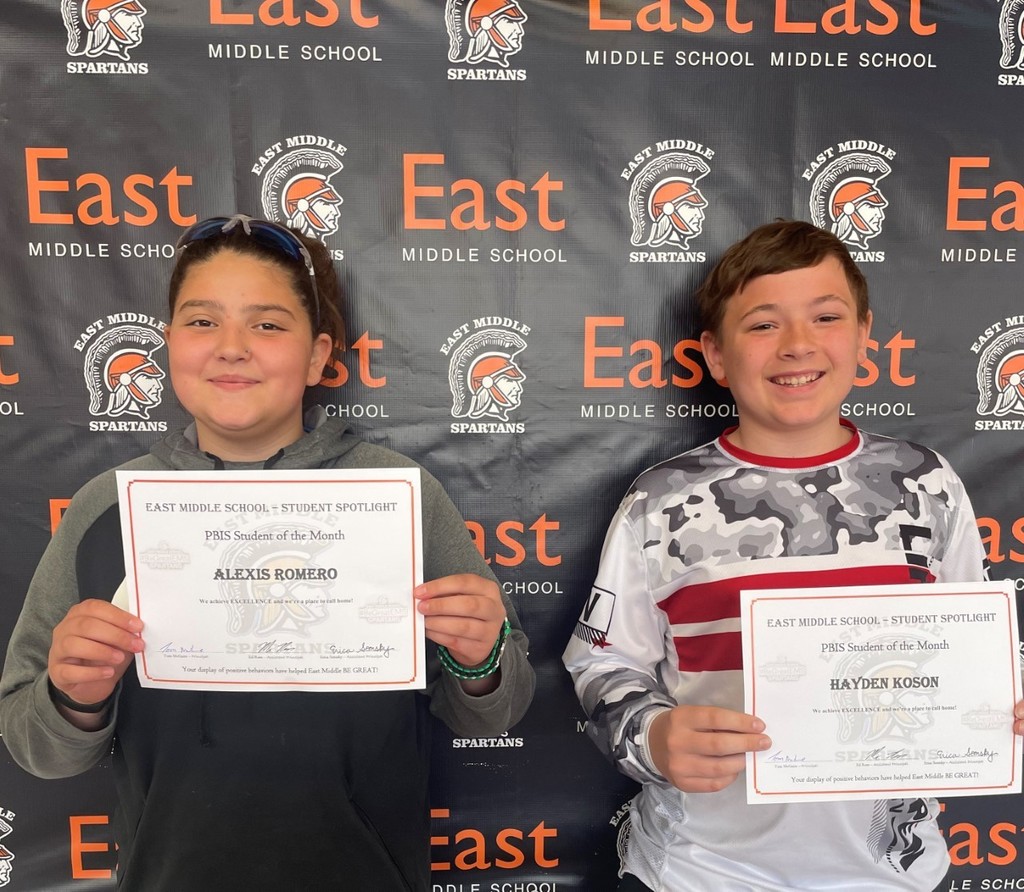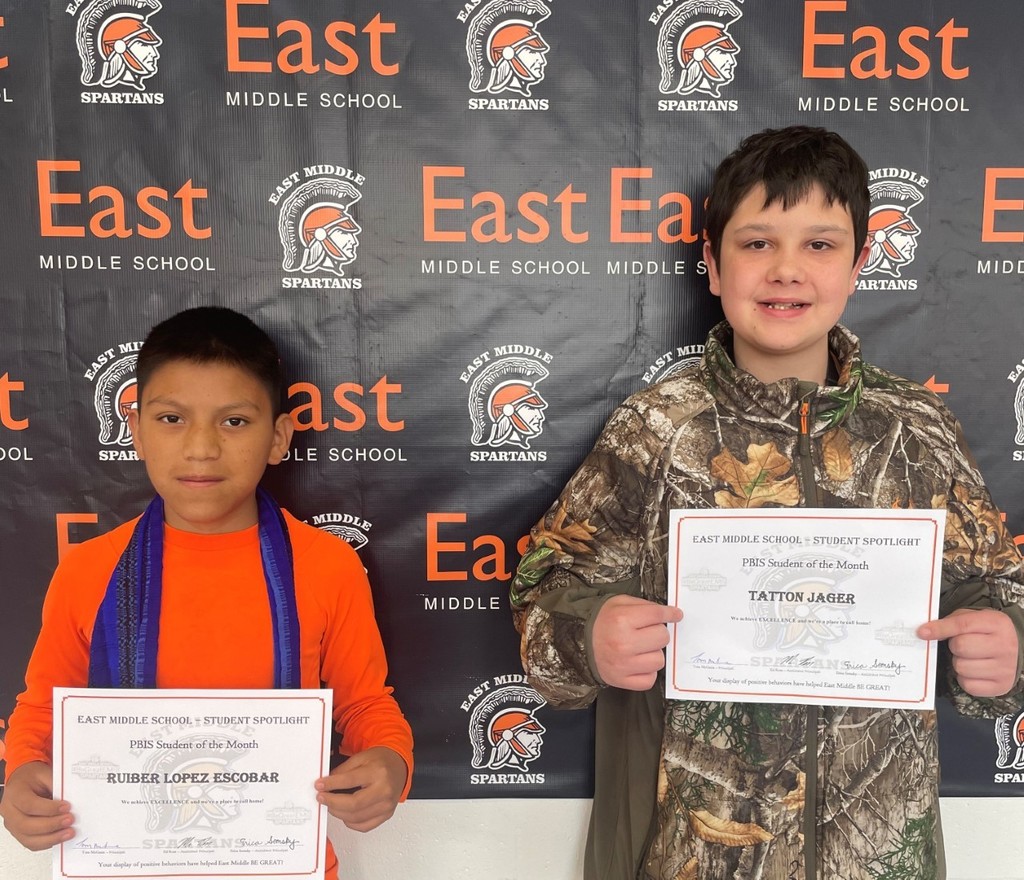 East Middle School will be ISASP testing April 18, 19, 20, 25, and 27. We have set up a testing block during those days to test between 8:55 - 10:45. All other classes will be 31 minutes

Track pictures are tomorrow, Apri 12th. Hello all, we are making a few changes this year for order pictures, all orders will be online for you to purchase (once the pictures are completed) and will be mailed directly your house after purchasing. The 5x7s are still available however we are doing the online Memory mate as 8x10. If you send a text message you can be updated as soon as the images are uploaded. How To View and Purchase Photos: Text the access code EMSTRACK23 to 90738 or visit:
Https://galleries.photoday.io/

Have a wonderful spring break! #SCCSD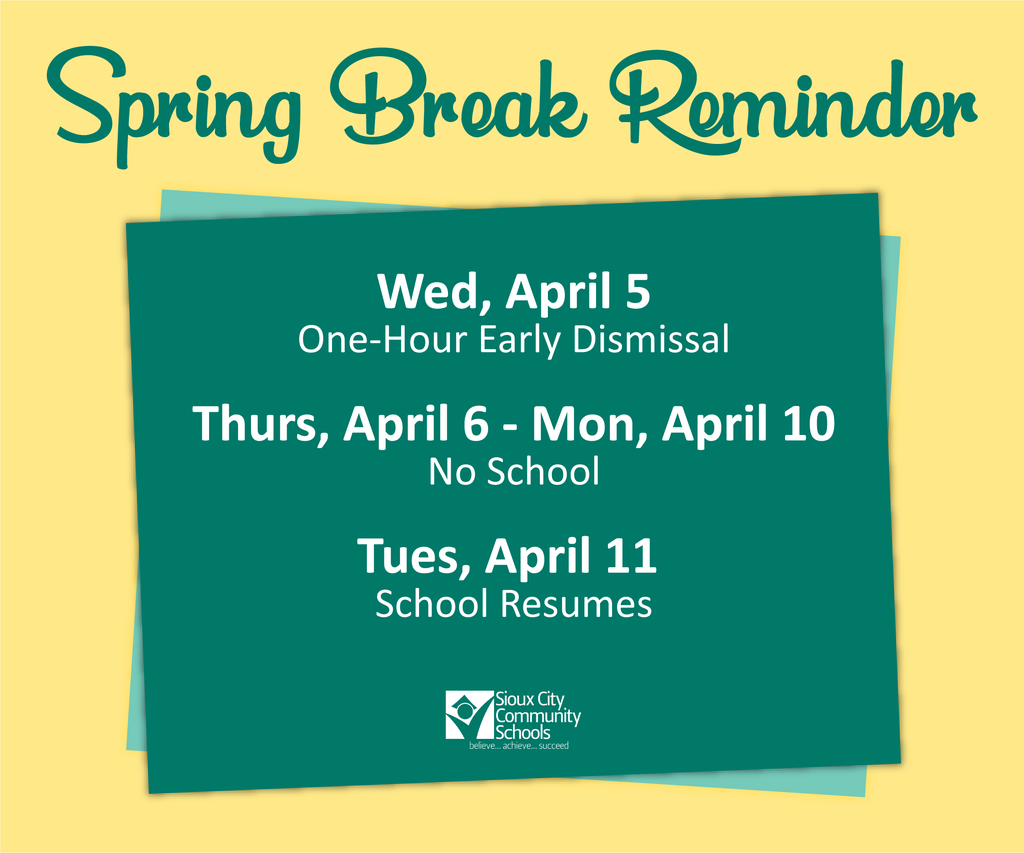 Our 8th grade students will be visiting EHS on Tuesday, April 4. They will get a chance to tour the school, see what activities and sports are available for them next year.

Our 5th grade students will be visiting the middle school on Tuesday, April 4 from 1:00 - 2:00. Then all of our 5th grade parents are welcome to come to EMS from 5:00 - 6:00 on Tuesday night. We will have a presentation in the cafeteria at 5:20 - 5:40. You can tour the middle school either before or after the presentation. We are excited to meet our new students and parents.

Due to illness the EMS Band Concert scheduled for tonight is postponed until April 13 in the East Middle School Gym. Please check your email, canvas or the school Facebook page for detailed information. The Jazz Band Concert scheduled for Thursday, March 30th in the EHS Auditorium will still be happening as scheduled.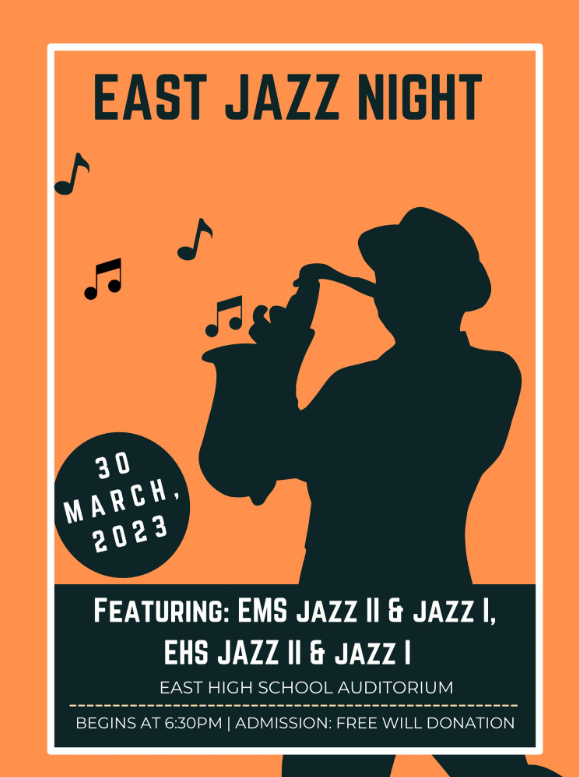 East Middle School Band Concert Update!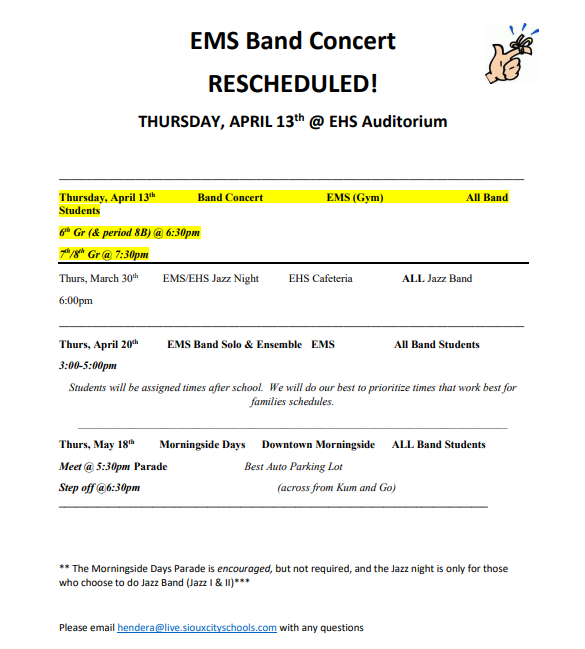 The 6th - 8th grade band concert has been postponed until Thursday, April 13. More information to come

Due to the weather, all SCCSD schools will dismiss two hours early today (3/16/23). Downtown office will close at 1:30 PM.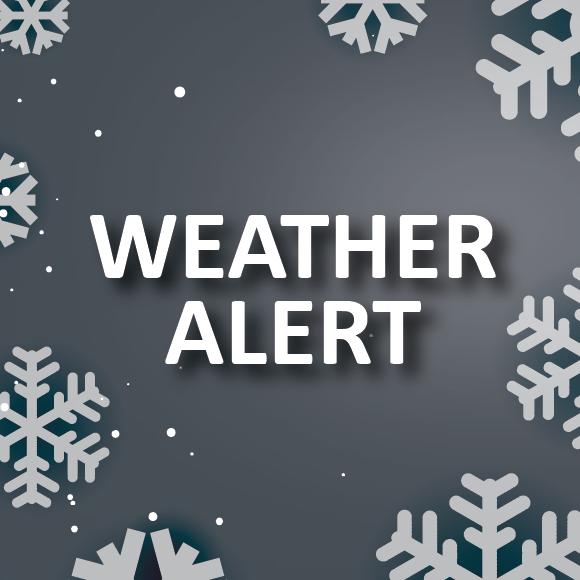 Spring Sports Calendars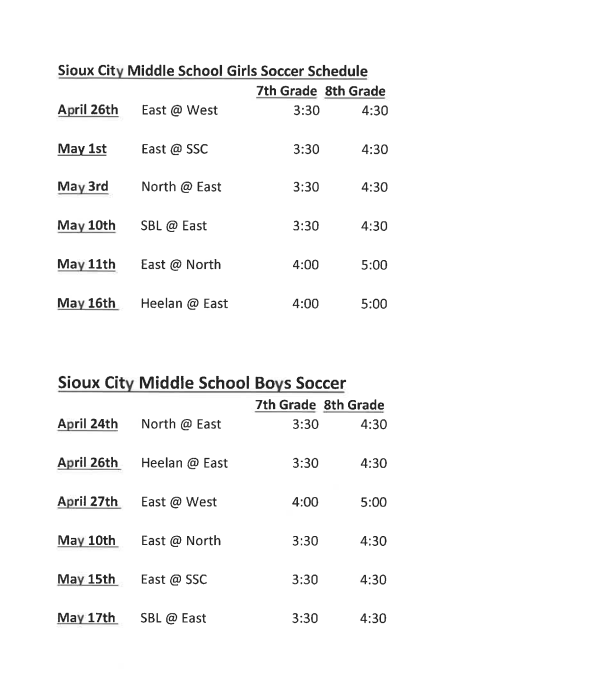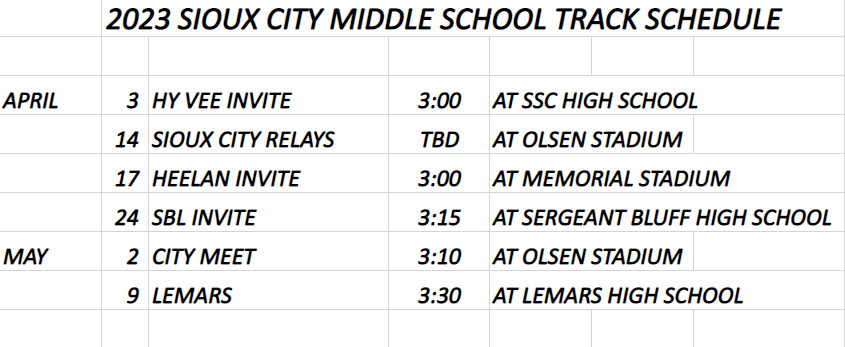 👋Reminder👋 School will be in session on Friday, March 24 to make up for a snow day the District had during the school year.

Our PAC will be hosting an Ice Skating night on Thursday, March 16 from 6:00 - 7:30 at the IBP Center. This is only for EMS students and capacity is limited to 100 students. you can by tickets in the office for $8.

Our next Middle School PAC meeting is Tuesday, March 7 from 6:00 pm - 7:00 pm.

Our Kindness Fundraiser has started. We are promoting for our students to do Acts of Kindness. All students who have registered and completed 5 emails by Monday will receive a Spartan Card. All students who have completed 5 Acts of Kindness by Wednesday, will receive a piece of candy. Registration Link:
https://my.raisecraze.com/AG6YXHJ/

Due to the weather, the Sioux City Community School District will have a two-hour late start tomorrow, Thursday, February 23. Thank you.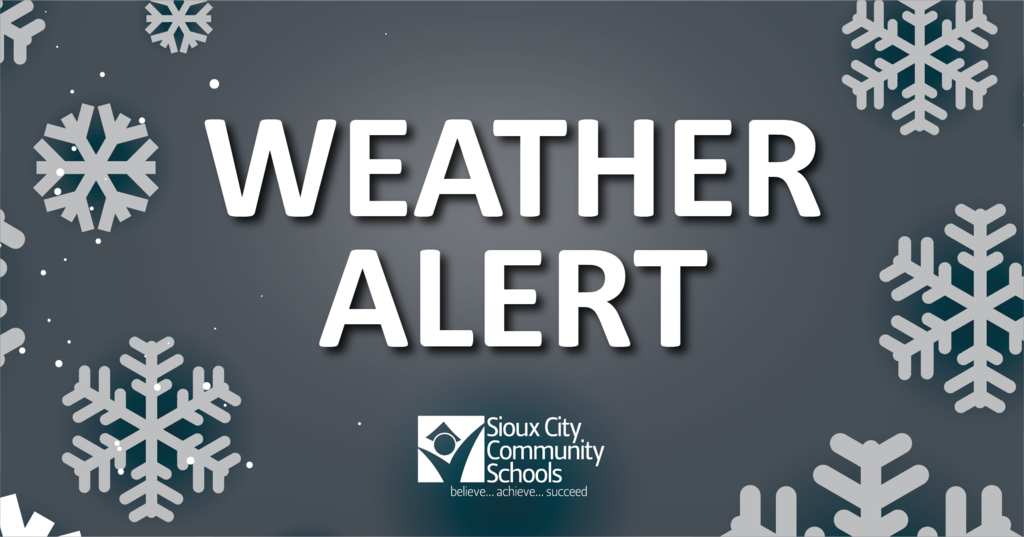 Due to the weather, all SCCSD schools will have a two-hour early dismissal today, Wednesday, February 22. Downtown offices will close at 1:30 PM.